Home
Blog
Top 5 Excuses to Buy a New Crossbow
/
February 15th, 2023
With the advancements in crossbow technology these days, just about any time is a great time to buy a new crossbow. But, if you're struggling to come up with an excuse to buy one, here's a look at the Top 5 Excuses to Buy a Crossbow in 2023.
1) Your Crossbow is a Clunker
Some hunters change crossbows year-in-and-year out for the latest and greatest, but some hunters stick with old faithful that has put down plenty of deer over its lifetime.
That old crossbow hanging in the shed that measures 20" wide and shoots 300 FPS might be the easiest way to justify upgrading your crossbow. Crossbow technology has evolved quickly over the last decade. Our crossbows today measure as narrows as 6.5" and shoot over 505 FPS, while also being lighter, quieter, safer, and just overall more enjoyable to shoot.
Ten years, heck even five years makes a huge difference when it comes to crossbow technology.
So, if your crossbow has a ton of mileage on it, this might be a good time to purchase a new one.
2) Your Crossbow Doesn't De-Cock
Are you tired of lugging around that extra target in your truck bed? Are you annoyed you have to shoot your bow at the end of a hunt where you didn't get a shot? How many times have you broken a discharge arrow when shooting it into the ground?
Of course, we all hope to shoot something. But, in all reality, that does not happen most of the time. If we don't take a shot, then what?
The ability to de-cock your crossbow is a huge convenience – allowing you to simply "unwind" and "let the crossbow down" if you don't take a shot during the hunt.
We've got de-cocking crossbows as low as $749.99, so give one a try…we guarantee it will make your hunting experiences more enjoyable.
3) You Lack Confidence in Your Current Crossbow

When your heart races, your adrenaline pumps, and everything stops for that split-second opportunity, and you CAN'T pull the trigger with confidence, it's time to make a change.

Of course, if you hunt long enough, mistakes like too much movement, too much noise, or a rushed shot happen. But a miss or poor hit caused by poor equipment is inexcusable.

If you have any doubt in the accuracy or performance of your crossbow – sell it – buy a new one. Take the time and money to invest the highest quality and most accurate crossbows on the market. It'll be worth it the next time that split-second opportunity arises.
4) Your Crossbow Doesn't "Feel" Right.

One of the best things about our investment in engineering over the past decade is the ability to design crossbows that fit just about every shooter.

With our forward-draw crossbows measuring as short as 31" and as narrow as 6.5" to our reverse-draw crossbows measuring as short as 26.5" and as narrow as 7.5", there's no excuse to feel "stuck" in a certain crossbow design.

So, if you've ever shouldered your crossbow and thought, "this just doesn't feel right" or you're looking for a faster more compact crossbow option, there's no better time than now to head to your local dealer to check out what is new.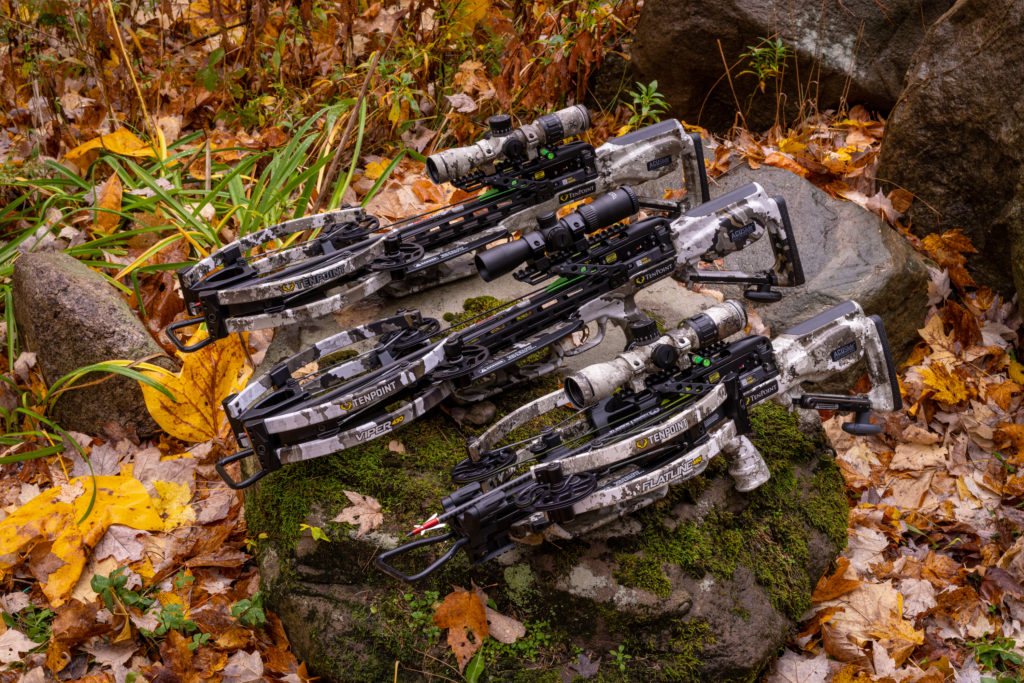 5) You Get a Hefty Tax Return.

Look, we get it…. there are plenty of home improvement projects or vacation spots you could spend your tax return on. But, if you've had your eye on one of our new crossbows, this year's tax return could be just the excuse you need to pull the trigger.
Let's be serious. Any excuse is a good excuse for buying a new crossbow! Crossbows are a great way to extend your season, recruit new hunters, retain old hunters, and stoke your passion for archery and bowhunting!