ANY COMPANY CAN BUILD A CROSSBOW, ONLY TENPOINT BUILDS COMPLETE HUNTING SYSTEMS
When you purchase a TenPoint, you purchase more than a crossbow.  You arm yourself with a complete hunting system engineered to fill your freezer or put one in the record books.  With the sole focus of manufacturing crossbows for over 25 years, our family owned business builds the industry's highest quality, most durable, and most accurate hunting crossbows – regardless of your price range.
With over 30 industry-leading patents – each precision engineered to inspire performance at every draw – it's easy to see why TenPoint and Wicked Ridge are the world's most accurate hunting crossbows.
THE TENPOINT ADVANTAGE
Built from the ground up – every TenPoint crossbow includes several custom accessories specifically engineered to transform your crossbow into a deadly hunting machine.




Adjusts from 5" to 7.5". Reduces effort required to cock the crossbow to only 5-pounds. Conveniently stores in the stock.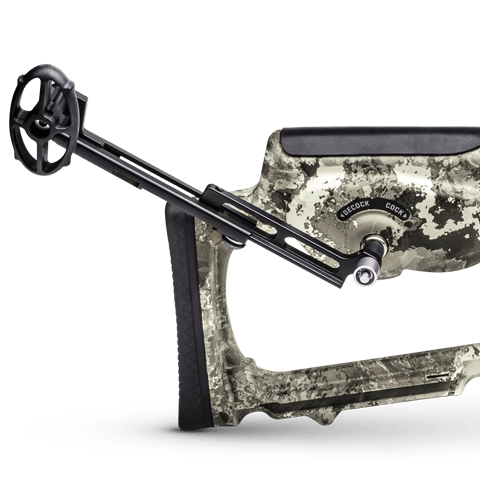 2-Stage design with zero-creep and a crisp, 3.5-pound pull. Stainless steel lock-latch locks trigger box in same position every time the bow is cocked and improves down-range accuracy by 48%.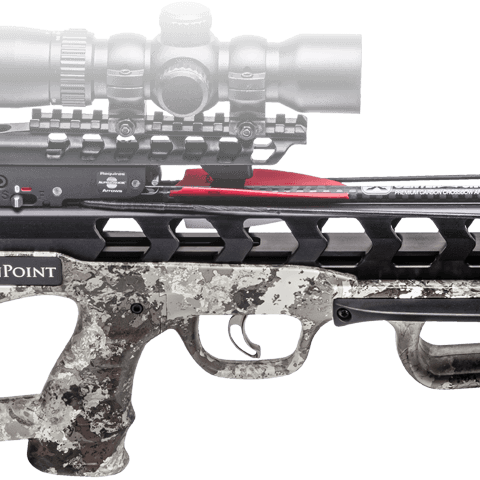 Reduces string-to-rail contact by an incredible 50%. Increases down-range accuracy. Provides the longest string life in the industry.
2 stainless steel rollers allow the trigger box to "glide" inside the barrel – creating an ultra-smooth feel during the silent cocking and controlled de-cocking process.
Vector Quad™ Cable System
Utilizes 4 cables, instead of the traditional 2, which eliminates cam lean and generates straight nock travel, leading to same hole down-range accuracy.