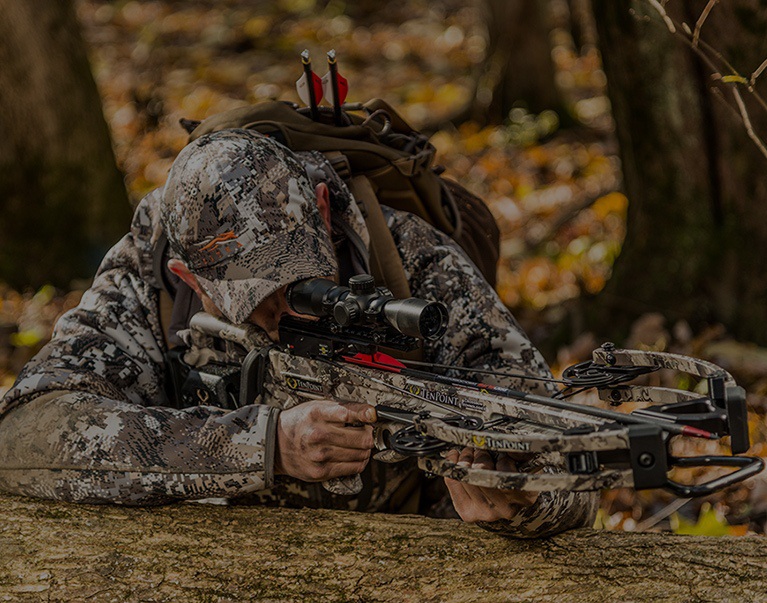 TenPoint Crossbows is recognized as the industry standard for crossbow technology, engineering, and performance. In each of the 20 years TenPoint has been manufacturing crossbows, we have never failed to introduce innovations or to improve our products. And, in most cases, the advancements we have made originated from customer input.
Since 1994, we have secured 33 patents with another 19 pending or being filed.
The proprietary products shown in our catalog and on this website are protected under the following TenPoint Crossbow Technologies'® patents and any patents pending:
U.S. Patent No.
Title
Design Included in
2,562,728
Multi-Position Draw Weight Crossbow
GT Flex
2,562,728 Canadian
Multi-Position Draw Weight Crossbow
GT Flex
2,613,385 Canadian
Narrow Crossbow with Large Power Stroke
All TenPoint Crossbows w/PLT, XLT, & CLS Bow Assemblies
Titan Xtreme
5,553,596
Crossbow Vibration Damping Device
All TenPoint Crossbows
5,987,724
Crossbow Bolt Cap & Fletching Nock
All TenPoint Crossbow Arrows
6,095,128
Crossbow Bowstring Drawing Mechanisms
ACUdraw
6,286,496
Crossbow Bowstring Drawing Mechanism
ACUdraw
6,874,491
Crossbow Rope Cocking Device
ACUdraw 50
6,913,007
Crossbow Bowstring Drawing Mechanism
ACUdraw
7,281,534
Crossbow with Stock Safety Mechanism
Carbon Xtra CLS
Vapor
Carbon Fusion CLS
Carbon Elite XLT
Tactical XLT
7,779,824
Crossbow with Stock Safety Mechanism
Carbon Xtra CLS
Vapor
Carbon Fusion CLS
Carbon Elite XLT
Tactical XLT
7,455,059
Vibration Dampening Arrow Retention Spring
All TenPoint Crossbows
7,624,724
Multi-Position Draw Weight Crossbow
GT Flex
7,661,418
Crossbow Grip Guard
Carbon Fusion CLS
Lady Shadow
Shadow Ultra-Lite
Stealth FX4
Tactical XLT
Titan Xtreme
Turbo XLT II
Stealth SS
Vapor
Venom
7,677,233
Crossbow Support Rod
SteddyEddy
7,832,386
Narrow Crossbow With Large Power Stroke
Carbon Xtra
Carbon Fusion CLS
8,033,275
Method and Apparatus for a Multi-Position Draw Weight Crossbow
GT Flex
8,061,339
Vibration Dampening Arrow Retention Spring
All TenPoint Crossbows
8,127,752
Crossbow Grip Guard
All TenPoint Crossbows
8,161,956
Crossbow POD System (SteddyEddy)
SteddyEddy
8,191,541
Narrow Crossbow With Large Power Stroke
All TenPoint Crossbows w/ PLT, XLT, & CLS Bow Assemblies
Titan Xtreme
8,220,445
Crossbow GripGuard
GripGuard
8,376,882
Unloading Bolt
Crossbow Unloading Bolt (CUB)
8,434,463
Multi-Position Draw Weight Crossbow
GT Flex
8,439,025
Narrow Crossbow With Large Power Stroke
All TenPoint Crossbows w/ PLT, XLT, & CLS Bow Assemblies
Titan Xtreme
8,469,012
Narrow Crossbow With Large Power Stroke
All TenPoint Crossbows w/ PLT, XLT, & CLS Bow Assemblies
Titan Xtreme
8,479,719
Narrow Crossbow With Large Power Stroke
All TenPoint Crossbows w/ PLT, XLT, & CLS Bow Assemblies
Titan Xtreme
8,499,753
Crossbow Rope Cocking Device
ACUdraw 50
8,573,192
Portable Cocking Device
ACUrope
D679,773 S
Portable Cocking Device
ACUrope
8,622,855
Nock Device for Bow
Omni-Nock
8,656,899
Barrel Cable Suppressor
Bowjax Noise Dampening Package (included in Carbon Xtra CLS, Stealth FX4, Vapor, and Venom packages)
8,763,595
Narrow Crossbow With Large Power Stroke
All TenPoint Crossbows w/ PLT, XLT, & CLS Bow Assemblies
Titan Xtreme
8,794,225
Narrow Crossbow with Large Power Stroke
All TenPoint Crossbows w/ PLT, XLT, & CLS Bow Assemblies
Titan Xtreme
8,978,636
Bow Dampener
String Dampening System (SDS)
8,991,380
Barrel Cable Suppressor
Bowjax Noise Dampening Package (included in Carbon Xtra CLS, Stealth FX4, Vapor, and Venom packages)
9,074,837
Method and Apparatus for Aligning Arrow Nocks
Omni-Brite Lighted Nock System
9,126,311
Arrow Extractor
Bednar Perfect Puller
9,255,758 B1
Narrow Crossbow with Large Power Stroke
All TenPoint Crossbows w/ PLT, XLT, & CLS Bow Assemblies
Titan Xtreme
9,285,182
Crossbow Comprising a Composite Material Component
Venom Xtra
Carbon Nitro RDX
Carbon Phantom RCX
9,328,987
Crossbow Comprising a Composite Material Component
Venom Xtra
Carbon Nitro RDX
Carbon Phantom RCX
9,335,115
Integrated Cocking Device
All Current TenPoint, Horton and Wicked Ridge Crossbows
9,453,700
Method and Apparatus for Aligning Arrow Nocks
All Omni Nocks All Omni-Brite Nocks
9,470,486
Nock Device for Bow
All Omni Nocks All Omni-Brite Nocks
9,506,716
Narrow Crossbow With Large Power Stroke
All TenPoint Crossbows w/ PLT, XLT, & CLS Bow Assemblies
Titan Xtreme
9,528,790
Narrow Crossbow With Large Power Stroke
All TenPoint Crossbows w/ PLT, XLT, & CLS Bow Assemblies
Titan Xtreme
9,714,818
Nock and Nock Receiver
All Omni Nocks/All Omni-Brite Nocks
9,851,171
Narrow Crossbow With Large Power Stroke
All TenPoint Crossbows w/ PLT, XLT, & CLS Bow Assemblies
Titan Xtreme
9,851,172
Narrow Crossbow With Large Power Stroke
All TenPoint Crossbows w/ PLT, XLT, & CLS Bow Assemblies
Titan Xtreme
9,863,735
Narrow Crossbow With Large Power Stroke
All TenPoint Crossbows w/ PLT, XLT, & CLS Bow Assemblies
Titan Xtreme
10,156,416
Narrow Crossbow With Large Power Stroke
All TenPoint Crossbows w/ PLT, XLT, & CLS Bow Assemblies
Titan Xtreme
7,328,693*
Reverse Draw Technology Archery
All TenPoint RDX Crossbows
Carbon Nitro RDX
Horton Storm RDX
Vortec RDX
7,363,921*
Reverse Draw Technology Archery
All TenPoint RDX Crossbows
Carbon Nitro RDX
Horton Storm RDX
Vortec RDX
7,708,001*
Bow
All TenPoint RCX Crossbows
Carbon Phantom RCX
Eclipse RCX
7,836,871*
Powerstroke Crossbow
All TenPoint RDX Crossbows
Carbon Nitro RDX
Horton Storm RDX
Vortec RDX