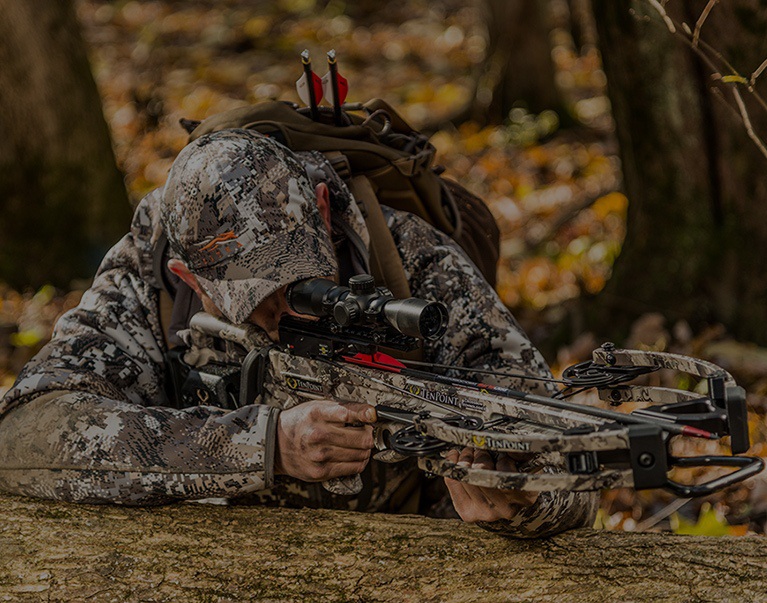 ATTENTION: PLEASE READ THESE TERMS CAREFULLY BEFORE USING THE SITE. BY USING THE TENPOINT CROSSBOW TECHNOLOGIES' ("TENPOINT") WEBSITE (the "SITE"), YOU ARE INDICATING THAT YOU ACCEPT THESE TERMS ("TERMS"). IF YOU DO NOT ACCEPT THESE TERMS, PLEASE DO NOT USE THIS WEBSITE.
COPYRIGHT AND TRADEMARKS AND PATENTS
Unless otherwise noted, product names, designs, logos, titles, text, images, animations, color combinations, button shapes, layout, audio, video, and HTML code within this web site are the trademarks, service marks, trade names, copyrights or other property of TenPoint Copyright 2018. TenPoint ALL RIGHTS RESERVED.
All other unregistered and registered trademarks are the property of their respective owners. Nothing contained on this web site should be construed as granting, by implication, estoppel, or otherwise, any license or right to distribute, modify, transmit, use, reuse, or re-post any of TenPoint Intellectual Property displayed on this web site without the express written permission of TenPoint.
Reproduction of images, including downloading is prohibited by the copyright laws and international conventions without the express written permission of the copyright owner.
NO WARRANTIES AND LIMITS OF LIABILITIES
Information and documents provided on this web site are provided "as is" without warranty of any kind, either express or implied, including without limitation warranties of merchantability, fitness for a particular purpose, and non-infringement. TenPoint uses reasonable efforts to include accurate and up-to-date information on this web site; it does not, however, make any warranties or representations as to its accuracy or completeness.
TenPoint periodically adds, changes, improves, or updates the information and documents on this web site without notice. TenPoint assumes no liability or responsibility for any errors or omissions in the content of this web site. Your use of this web site is at your own risk.
Under no circumstances and under no legal theory shall TenPoint, its suppliers, or any other party involved in creating, producing, or delivering this web site's contents be liable to you or any other person for any indirect, direct, special, incidental, or consequential damages arising from your access to, or use of, this web site.
MAKING PURCHASES
If you wish to make purchases of products or services described on this web site, you may be asked by to supply certain information, including but not limited to credit card or other payment information. You agree that all information that you provide here will be accurate, complete and current.
You agree to pay all charges incurred by users of your account and credit card or other payment mechanism at the prices in effect when such charges are incurred. Moreover, you agree to review and to comply with the terms and conditions of any specific agreement that you enter into with TenPoint in connection with the purchase of any product or service.