OTHERS DE-COCK. WE DO IT SAFELY.
the tenpoint advantage.
Adjusts from 5" to 7.5". Reduces effort required to cock the crossbow to only 5-pounds. Conveniently stores in the stock.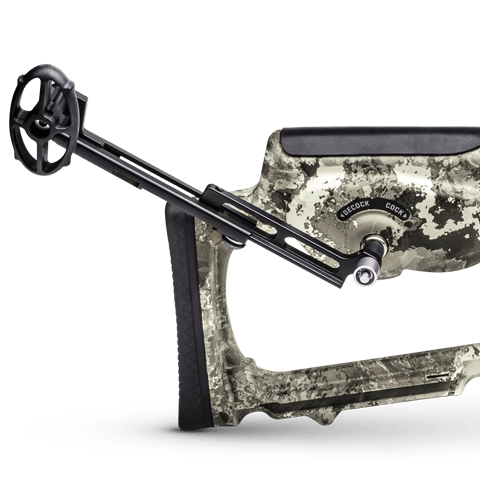 2-Stage design with zero-creep and a crisp, 3.5-pound pull. Stainless steel lock-latch locks trigger box in same position every time the bow is cocked and improves down-range accuracy by 48%.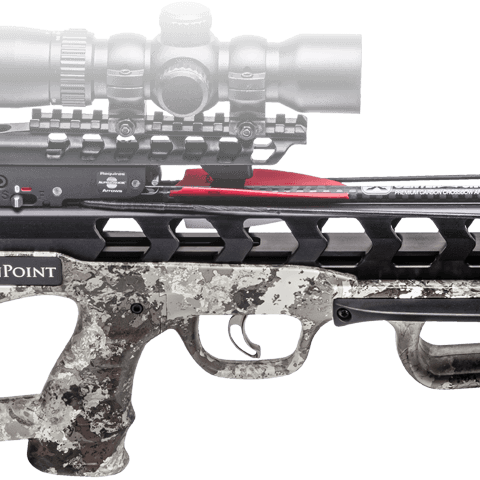 Reduces string-to-rail contact by an incredible 50%. Increases down-range accuracy. Provides the longest string life in the industry.
2 stainless steel rollers allow the trigger box to "glide" inside the barrel – creating an ultra-smooth feel during the silent cocking and controlled de-cocking process.
Vector Quad™ Cable System
Utilizes 4 cables, instead of the traditional 2, which eliminates cam lean and generates straight nock travel, leading to same hole down-range accuracy.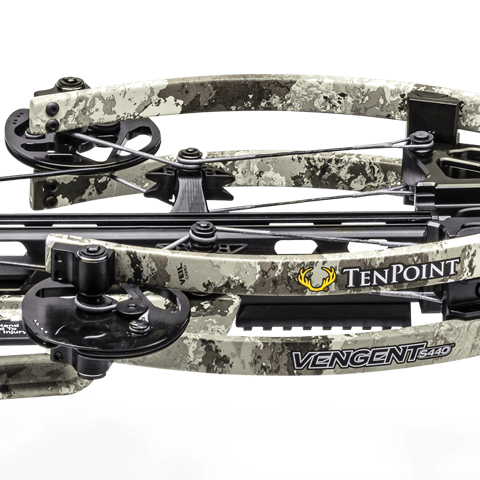 Our customers have spoken
The Best Service in the Industry
If you can find a better customer service in this industry you found a Diamond in the rough. TP/HI are the best period. They gained my respect and Loyalty forever. Vincent and Tom, You guys are why I will always have a TP/HI in my hands. No need to look anywhere else.
Kudos to the staff at Tenpoint! I called because I was having an issue with my safety. They walked me through some tests and informed me of a recall. Being an hour away I asked if I could just drop it verse shipping. I was told absolutely and I could wait on it too. I went in and was greeted by a friendly staff.
I dropped my cross bow out of the stand this week. I called Ten Point, they said bring it in and we will fix it. I took it in, an hour later I walked out with new limbs, strings, safety spring, and string guide. All under warranty! That is customer service! Customer for life...
"The most accurate crossbows I've Ever shot."
-CEO Rick Bednar
Never before has there been a crossbows designed like this when it comes to speed, cocking AND de-cocking.
Designed for optimal
protection and durability
Blazer Soft Crossbow Case
View Details
I have used, seen and own a variety of crossbow cases and this one is by far my favorite. The build quality is very good, materials are very nice and the thought that went into the location and design of the handles and straps was exceptional. Well done TenPoint!
View Details