Whether you prefer raw speed or compact speed, TenPoint's NEW 2023 crossbows are the fastest crossbows in the world. Equipped with NEW Scope Struts that provide a rock-solid foundation for optics, we've maximized long-range accuracy and in-the-field-durability.
new for 2023

scope struts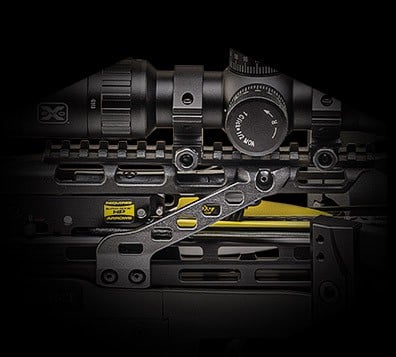 rock-solid mounting for

long-range accuracy
2023 BEST CROSSBOW OUTDOOR LIFE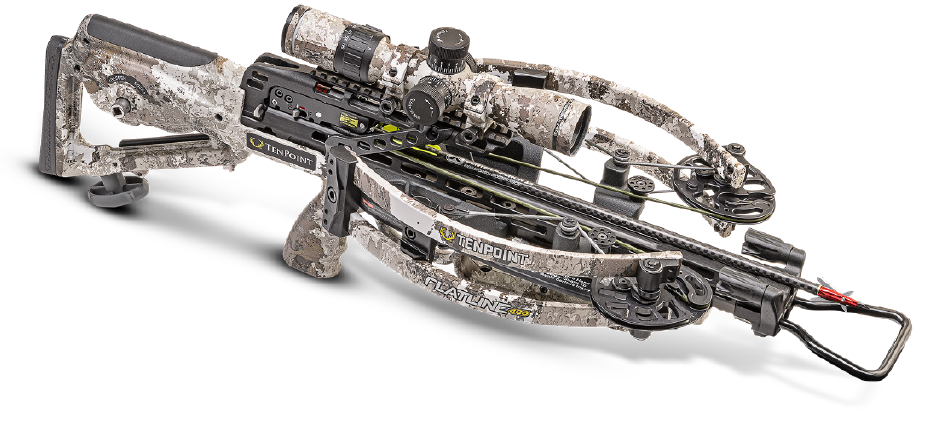 Our Fastest Forward Draw Crossbow Ever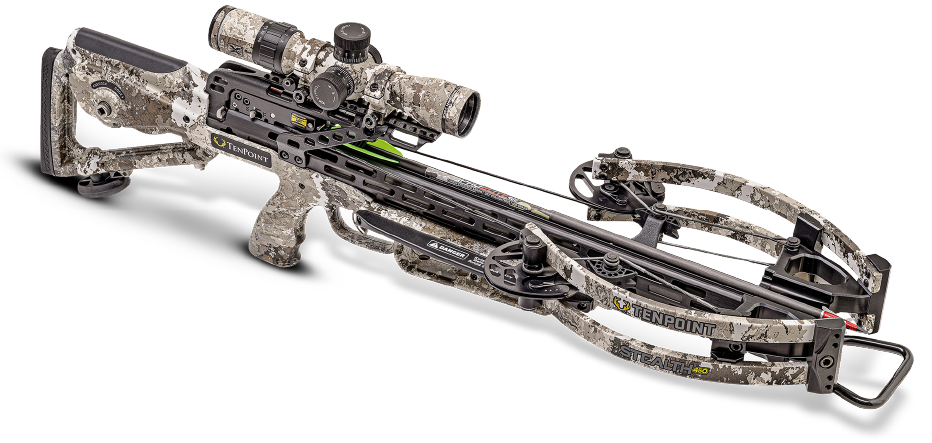 Which TenPoint Crossbow is right for you?
Our Crossbow Buyer's Guide will find the right crossbow for your needs.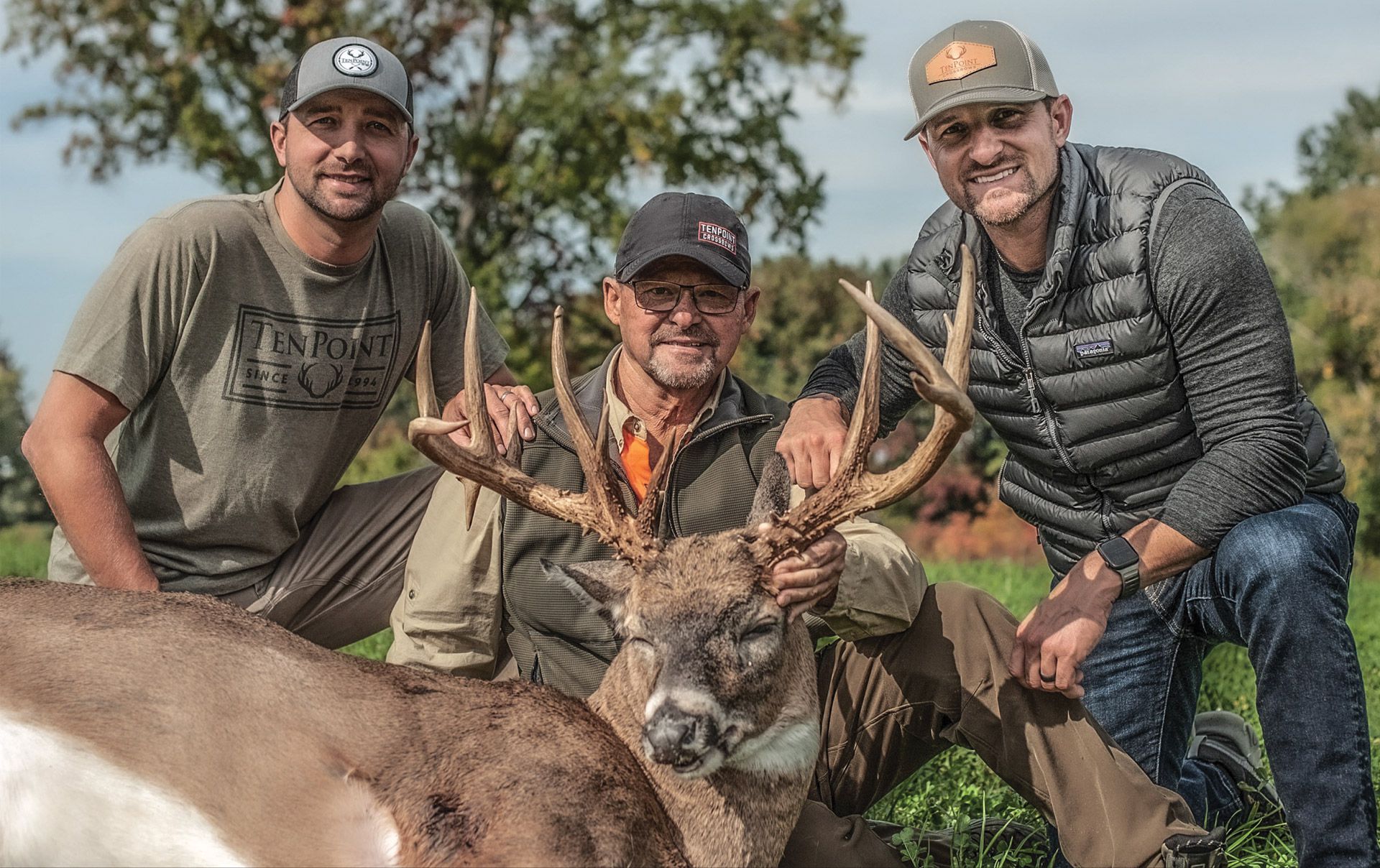 As we embark on our 29th year in business, our two guiding principles – Family Owned & Operated and Built in the USA – have never been stronger. In October, I announced the promotion of my two sons, Phil and Steve, to CEO and COO, marking the third generation of Bednars to lead our company in building the highest quality, most accurate, and safest crossbows in the world.
Every day, we stand proud as the ONLY Family-Owned Crossbow company. We stand proud to be the ONLY crossbows under $1,300 to be Built in America. And we stand proud to employ over 100 employees right here in Mogadore, Ohio.
Our commitment to these principles ensures that the most important decisions are made by hunters who dream of chilly November sits, not by board members crunching numbers in the executive office. Simply put, from ownership, to management, to skilled employees, we are bowhunters and hunting is our passion. And, while that may make November vacation schedules a challenge, we believe passionate bowhunters design, engineer and build better crossbows than those who aren't involved in the sport or who have moved operations overseas.
From the fastest crossbows in the world and compact hunting systems to safe de-cocking crossbows and budget-friendly crossbows, our 2023 lineup has a crossbow for everyone, and we look forward to sharing in your success this year.
Good Hunting,

Defining crossbow precision for over 25 years, we build the highest quality, most accurate, and fastest crossbows in the world. Even better, all TenPoint crossbows made in the USA are designed, tested, and built in Ohio – guaranteeing uncompromising quality and creating jobs for American workers in their home state.
what the experts are saying
2023 WHAT THEY'RE SAYING
TenPoint has taken the best features of its premium crossbows and built the Flatline 460, which is compact, fast, durable, consistent, and quiet. The reverse-draw bow shooting 16-inch arrows is the perfect crossbow for backcountry hunts, tight quarters in a blind, or when you want maneuverability and down-range energy. As the fastest compact crossbow on the market, it will provide advantages to make any hunter more successful.

Brad Fenson, Outdoor Ambassador
I've had the opportunity to hunt whitetail, hogs, and black bear with the Flatline - it absolutely breaks the barrier and is a bowhunters dream. Compact and lightweight - making it perfect for spot and stalk or long sits. This bow is by far my favorite TenPoint bow to date.

Styles Haury, Brand Ambassador
The New Viper 430 crossbow by TenPoint is not only deadly accurate but it's also perfectly designed for any hunting situation. Once you pick one up you will want to take a Viper hunting.

Wade Middleton, Whitetail Diaries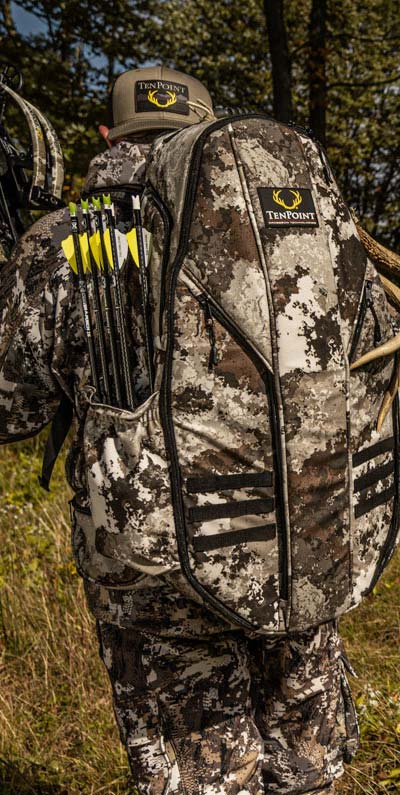 THE INDUSTRY'S FIRST
CROSSBOW BACKPACK –
PERFECT FOR YOUR TREK
THRU THE WOODS.

HALO BOWPACK
View Details
The HALO Bowpack is the perfect pack for the essential gear in your groundblind or treestand. Plenty of storage room and ultra-comfortable. It will have you thinking why haven't I had one all along?"
View Details