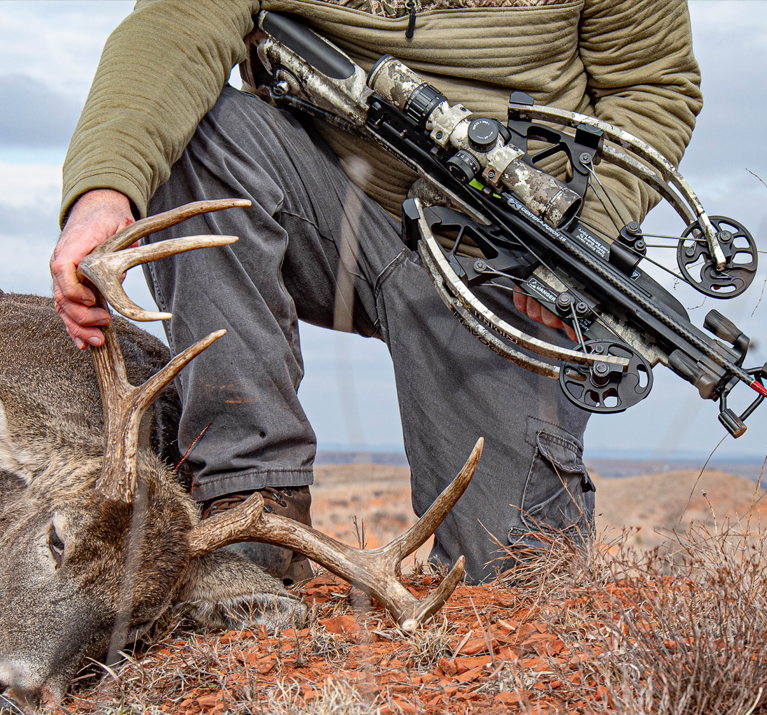 DEFINING
CROSSBOW PRECISION
FOR OVER 25 YEARS.
3 generations. 27 years. 97 patents.
CONFIDENCE WHEN IT MATTERS MOST.
BUY NOW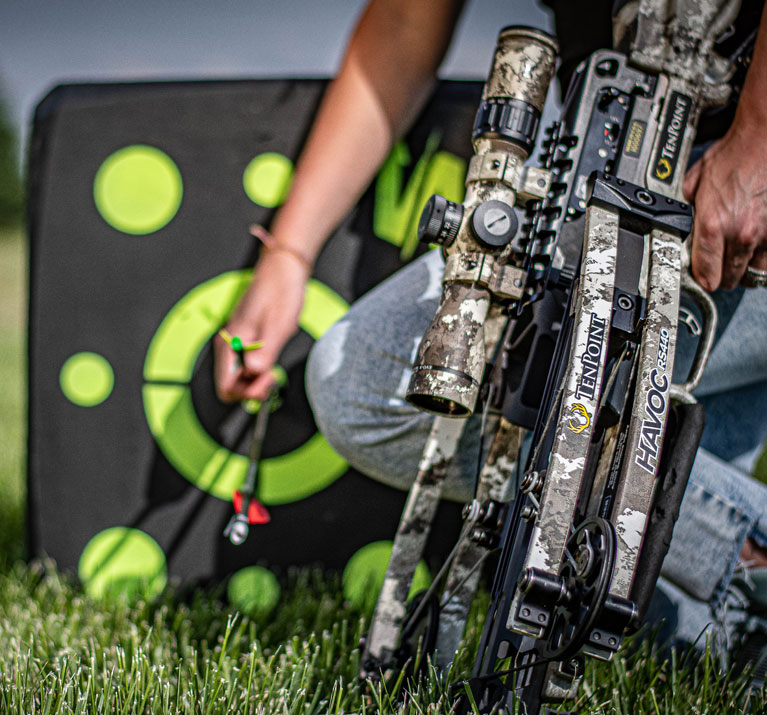 DEFINING CROSSBOW PRECISION FOR OVER 25 YEARS.
3 GENERATIONS. 27 YEARS.
95 PATENTS. THE FINEST CROSSBOWS ON THE MARKET.
Crossbow Precision For Over 25 Years.
SHORTER. FASTER. NEVER FELT BETTER.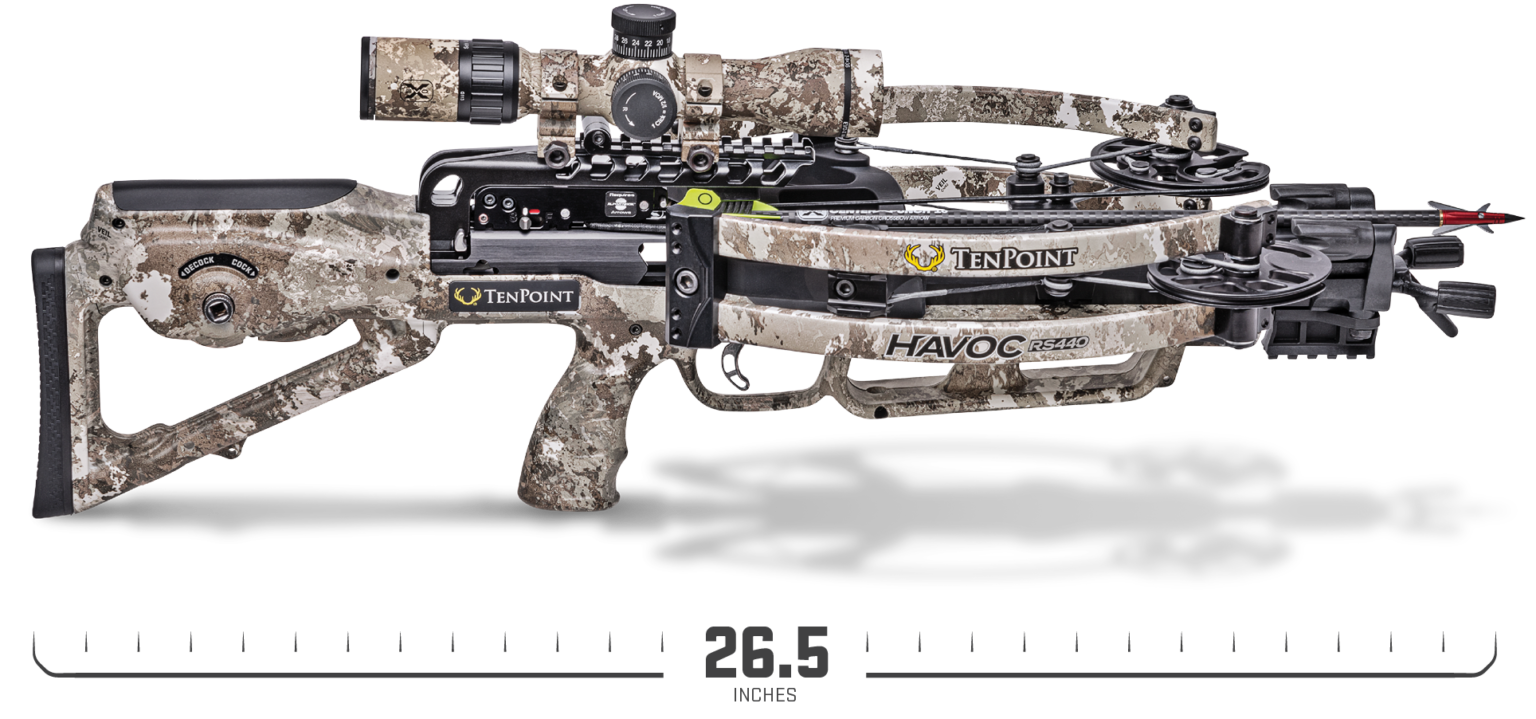 OTHERS DE-COCK. WE DO IT SAFELY.

Provides silent cocking and safe de-cocking. With the ACUslide there is no fear of dangerous freespooling that can cause injury or costly damage to the crossbow.
Adjustable length handle reduces effort required to cock the crossbow to only 5-pounds.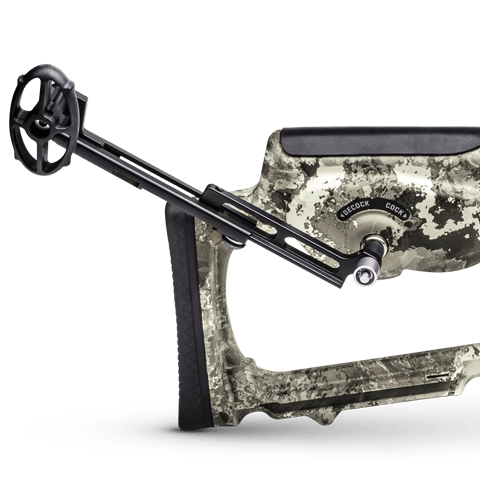 2-stage, 3.5 lb., zero-creep design features a roller sear system that sets a new standard in high-performance crossbow accuracy.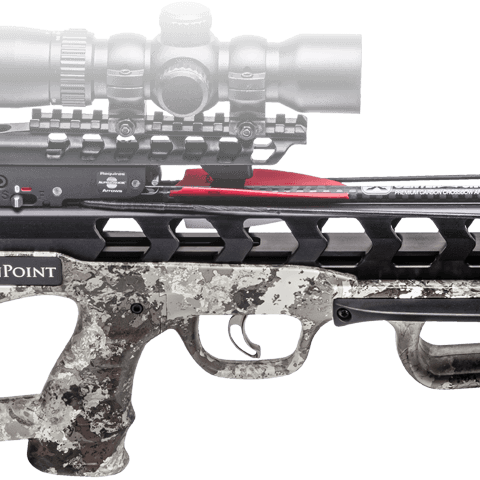 Reduces string-to-rail contact by an incredible 50% - providing string life in excess of 1,000 shots - more than double that of competitors crossbows.
Vector Quad™ Cable System
Utilizes 4 cables, instead of the traditional 2, which eliminates cam lean and generates straight nock travel, leading to same hole down-range accuracy.
Increased power stroke generates more speed with less draw weight. Its elongated power stroke also increases the distance the arrow nock is engaged with the string – a critical component in performance, as the longer the nock remains engaged with the string, the more accurate the crossbow will be upon impact.
what the experts are saying
NEW 2021 CROSSBOW MODELS
The new TenPoint Havoc RS440 is the fastest, most compact, user friendly crossbow I've ever shot. And it's long-range accuracy is flat-out amazing

Dan Schmidt, Deer & Deer Hunting
Finally---A Ultra Compact Crossbow that is comfortable, not to mention the Fastest on the market! Add in the Safe Decocking and Unmatched String Longevity, and nothing else even comes close!!"
The Havoc is compact, lightweight, and easily maneuvered in tight spaces. The short platform launches 16-inch arrows at an honest 440 fps. The fast, quiet, and deadly performance helped fill my freezer this fall."

Brad Fenson, Outdoor Ambassador
THE INDUSTRY'S FIRST
CROSSBOW BACKPACK –
PERFECT FOR YOUR TREK
THRU THE WOODS.

NEW HALO BOWPACK
View Details
The HALO Bowpack is the perfect pack for the essential gear in your groundblind or treestand. Plenty of storage room and ultra-comfortable. It will have you thinking why haven't I had one all along?"
View Details