Home
Blog
TenPoint Introduces the EVO-X CenterPunch Rear-Deploying Broadhead
/
March 27th, 2019
Just in time for spring turkey season, TenPoint Crossbow Technologies has introduced the EVO-X CenterPunch Broadhead, a rear-deploying style broadhead with a simple, collarless design that delivers field point accuracy downfield and creates a devastating 1 7/8-inch wound channel!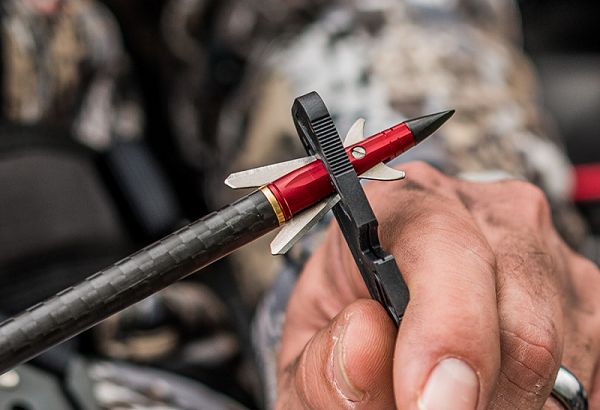 TenPoint's engineers recently tested 20 industry leading broadheads for long-range accuracy, wound channel creation, and penetration performance, and the CenterPunch Broadhead was the decisive leader in all categories. Using high-speed camera footage, our engineers were able to see the arrow and broadhead in flight – just before the broadhead penetrated its target – and the blades never opened prematurely, regardless of the speed and power of the crossbow that was used for testing. Moreover, the groups shot with this broadhead at 60-yards averaged 2-inches in diameter – far tighter than any other broadhead tested. When shot through ballistics gel to analyze cutting performance, the blades slashed a devastatingly-wide wound channel, showing that the broadhead is sure to inflict maximum damage.
High-performance crossbows require high-performance broadheads, and the EVO-X CenterPunch Broadhead is built with a rugged 7075 T6 aluminum ferrule, an ultra-strong precision machined point, and scalpel-sharp 440A stainless steel blades. It creates massive entrance and exit wounds for large blood trails and quick recoveries, helping to make you a more successful crossbow hunter!
Click HERE to learn more!