Home
Blog
The Gift of Game
/
April 15th, 2020
For me personally, wild game has always been a gift.  When I open a package of game that I will prepare to cook, it's a sharp reminder of all that is good.
Recently, we have all experienced an unexpected shift in our life; this COVID issue has unleashed a world of uncertainty to many of us. Our world as we know it has changed, and for those of us who understand the role that wild fish and game play in our lives, one constant remains – we understand how to access a pure source for sustainable eating.
The Deep Roots of a Sustainable Lifestyle
As a child, I grew up fishing and enjoyed many water-to-plate meals with my family that originated from utilizing natural resources.
When I was introduced to hunting as a young teenager, I had no idea that years later I would also treasure this activity as a gift.
Today, a large part of my eating regimen stems from fresh caught fish, game that I hunt and purchase from wild game suppliers in various parts of the country that I have worked with for over 25 years.
I often joke with people when they ask me what types of game that I have in my freezer. I tell them that variety is the spice of life, as I generally have a dozen different types of game on-hand. It's like being the Dr. Doolittle of cooking. lol
Honestly, there-in lies the gift, and there are many of us who possess it, regardless of whether it is one type of fish or game in our freezer.
The Hunter's Advantage During Uncertain Times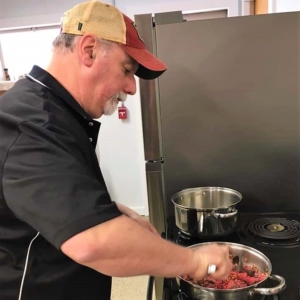 With the current situation involving COVID, we have a tremendous opportunity as sportsmen and outdoorswomen.
More of us are eating at home and starting to pull those packages out of the freezer.
We know people who are on the front lines of this; working in healthcare, emergency services and the like.
We have normal concerns such as our families, friends and colleagues, parents, grandparents and the elderly. 
My family and I, much like you, have talked about the current situation, and an idea was born in our personal discussion. We talked about ways that we could encourage and support others. Afterwards, we decided that we wanted to put into action love towards others, whether they are in emergency services, family, friends, or senior citizens.
It's Time to Share the Harvest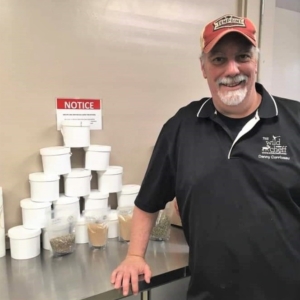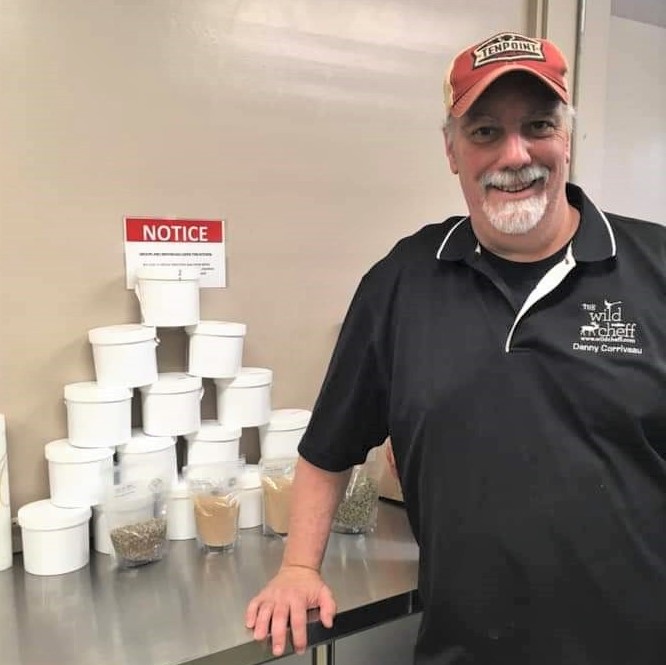 A kind word uplifts others, but as the old saying goes – a picture paints a thousand words. The follow on to that is that people don't care how much you know, they will always recognize how much you truly care.
We started to pull out our free range protein out of the freezers, shop for additional ingredients to include the typical plastic storage containers and disposable aluminum pans you would find at the grocery store, and we have jumped in the kitchen.
Cooking together as a family we have chosen to prepare meals and deliver them to those I described. From soups, chowders and game chili to pot pies, Salisbury steak, lasagna and meatballs, meatloaf, and homemade mac and cheese – we have chosen to utilize our harvested natural resources to bless others.
It has provided us valuable activity as a family and has reminded us of what is important in life.
Show the World Who Hunters Really Are
This situation can be a time in history where those of us who love the outdoors can do our part, and we can have a lasting positive impact of the lives of others.
Let's choose at this time to show some love and exhibit what we are truly all about; not just people who are passionate about the outdoors, but people who can think outside themselves, and make a difference in the lives of others.
I guarantee that the gift of game will have a lasting impact on your life, and the lives of others!
About the author: WildCheff – Denny Corriveau is a member of TenPoint's National Pro-Staff, an Award-Winning Celebrity Game Chef, Iron Chef Winner, and the Founder of the Free Range Culinary Institute, the only national wild game cooking school in the country. As a Wild Game Evangelist and trendsetter for wild game culinary arts – Denny is a nationally recognized authority regarding his "best practice" methodology regarding the culinary side of wild game. You can learn more @ www.wildcheff.com or visit him on Instagram @ thewildcheff