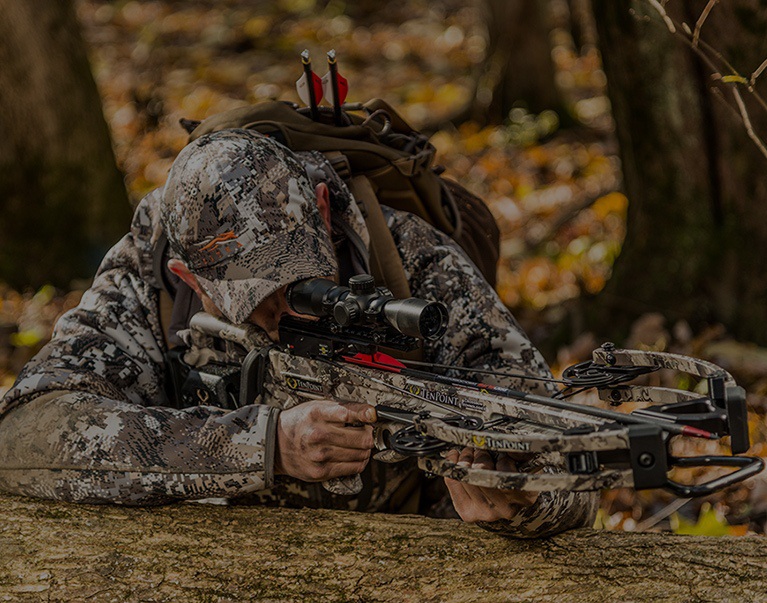 Canada Crossbow Regulations
Select a State/Province from the map to see regulations related to it.
9 Provinces: Legal for use in archery season.

3 Provinces: Illegal hunting equipment.

1 Provinces: Legal in firearm season.
Alberta
Crossbows legal for all seasons except archery-only. Legal in archery season for eligible handicapped hunters with a crossbow license.  Crossbows must have a minimum draw weight of 100-pounds.
Read More

780-944-0313
British Columbia
Crossbows legal.
250-387-9771
Manitoba
Crossbows may be used during muzzleloader deer seasons and big game rifle seasons. A hunter may not be in possession of a crossbow while hunting during archery or shotgun/muzzloader seasons. A person hunting big game shall not be in possession of a crossbow requiring less than 150-pounds draw weight or an arrow using a broadhead less than 7/8 of an inch in width. Under the authority of a Disabled Crossbow permit, a permanently disabled archer may use a crossbow during an archery season.
204-945-6784
New Brunswick
In New Brunswick crossbows may be used by certified hunters during all hunting seasons
except for hunting migratory game birds.
506-453-3826
Newfoundland
Crossbows are legal.
709-729-2830
Northwest Territories
Crossbows legal.
867-873-7500
Nova Scotia
Allows the use of crossbows in all hunting situations where conventional bows may be used, except the special open season for bowhunting deer. The crossbow must have a draw weight of 150lbs (68kg) or greater and bolts with heads more than 2.2 cm in diameter. Crossbow hunters must also wear hunter orange or camouflage orange garments.
902-424-6723
Nunavut
Crossbows legal.
867-975-7700
Ontario
Crossbows legal; Minimum 119-pound draw weight and 12-inch draw length for moose and bear, 100-pound draw weight and 12-inch draw length for deer.
800-667-1940 or 705-755-2000
Prince Edward Island
Legal for hunting all game species, except migratory birds.  A Firearm Safety Certificate is required.
902-368-4683
Quebec
Crossbows legal for handicapped hunters by special authorizations during bow season.
In 2008, most bow hunting seasons were replaced with crossbow and bow hunting seasons. Please consult the table of hunting seasons to find out these new terms and conditions. This new development does not apply to moose hunting in zones 13, 15, 16, 17 and 22 which have retained exclusive bow hunting seasons, except for certain wildlife sanctuaries, zecs and outfitter establishments with exclusive rights of these zones which had already replaced their bow hunting seasons with crossbow and bow hunting seasons.
Except in zones 17, 22, 23 and 24, hunting with a crossbow is always permitted during a firearm, a shotgun or a muzzle-loading firearm hunting period. In order to hunt with a crossbow, a resident must be the holder of a hunter's certificate bearing code A or B. Despite the information appearing on the back of the hunter's certificate, since 2007 code F no longer allows the holder to hunt with a crossbow.
418-627-8600
Saskatchewan
Crossbows legal only during muzzleloader and rifle seasons, except in the Regina, Moosejaw, Saskatoon, Buckland and Prince Albert wildlife management zones where crossbows are permitted during all open seasons.  Crossbows must have a minimum drwa weight of 150-pounds and broadheads must have a cutting diameter of 7/8 of an inch.
Yukon Territories
Crossbows illegal.
867-667-5652