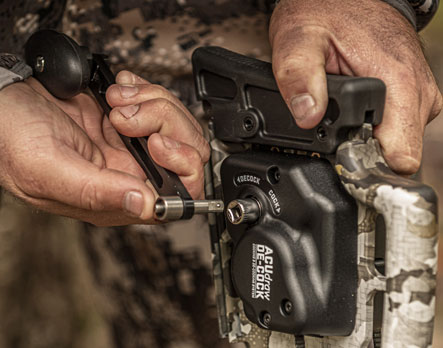 ACUDRAW DE-COCK AND
D1 TRIGGER
SAFE DECOCKING CROSSBOWS AT AFFORDABLE PRICES? YEAH, WE JUST DID THAT. BROWSE OUR DECOCKING CROSSBOWS NOW!
THE ACUDRAW DE-COCK AND ACUDRAW 50 DE-COCK ARE REVOLUTIONARY DEVICES THAT BUILD CROSSBOWS THAT CAN BE DECOCKED. ELIMINATE THE FRUSTRATION AND HASSLE OF DISCHARGING YOUR CROSSBOW AFTER THE HUNT WITH DECOCKING CROSSBOWS. 
Forget shooting your arrow at the end of the hunt. Forget carrying a target to discharge your bow. Forget damaging arrows from discharging your bow. We offer crossbows that can be decocked.
Now, select TenPoint and Wicked Ridge decocking crossbows are equipped with the ACUdraw De-Cock, which is a crossbow decocker. Simple, silent, and safe, the ACUdraw De-Cock allows you to silently cock the crossbow with an easy 5-pounds of force, and safely de-cock the crossbow by backwinding the handle.
If you don't take a shot, push the de-cock button and safely de-cock the crossbow with the built-in ACUdraw De-Cock – our latest crossbow decocker system. While de-cocking, you can remove your hand from the handle at any point and it will stop in its place, eliminating the potential of injury or damage that may occur with other de-cocking systems on the market.
Or, if you purchase the Titan De-Cock equipped with the ACUdraw 50 SLED, you can manually de-cock the crossbows after pressing the "de-cock" button.
You can always have peace of mind with our crossbow decocker system and we offer a variety of crossbows that can be decocked.
How to Operate the
ACUdraw De-Cock
How to Operate the
ACUdraw 50 De-Cock
Shop ACUdraw De-Cock Decocking Crossbows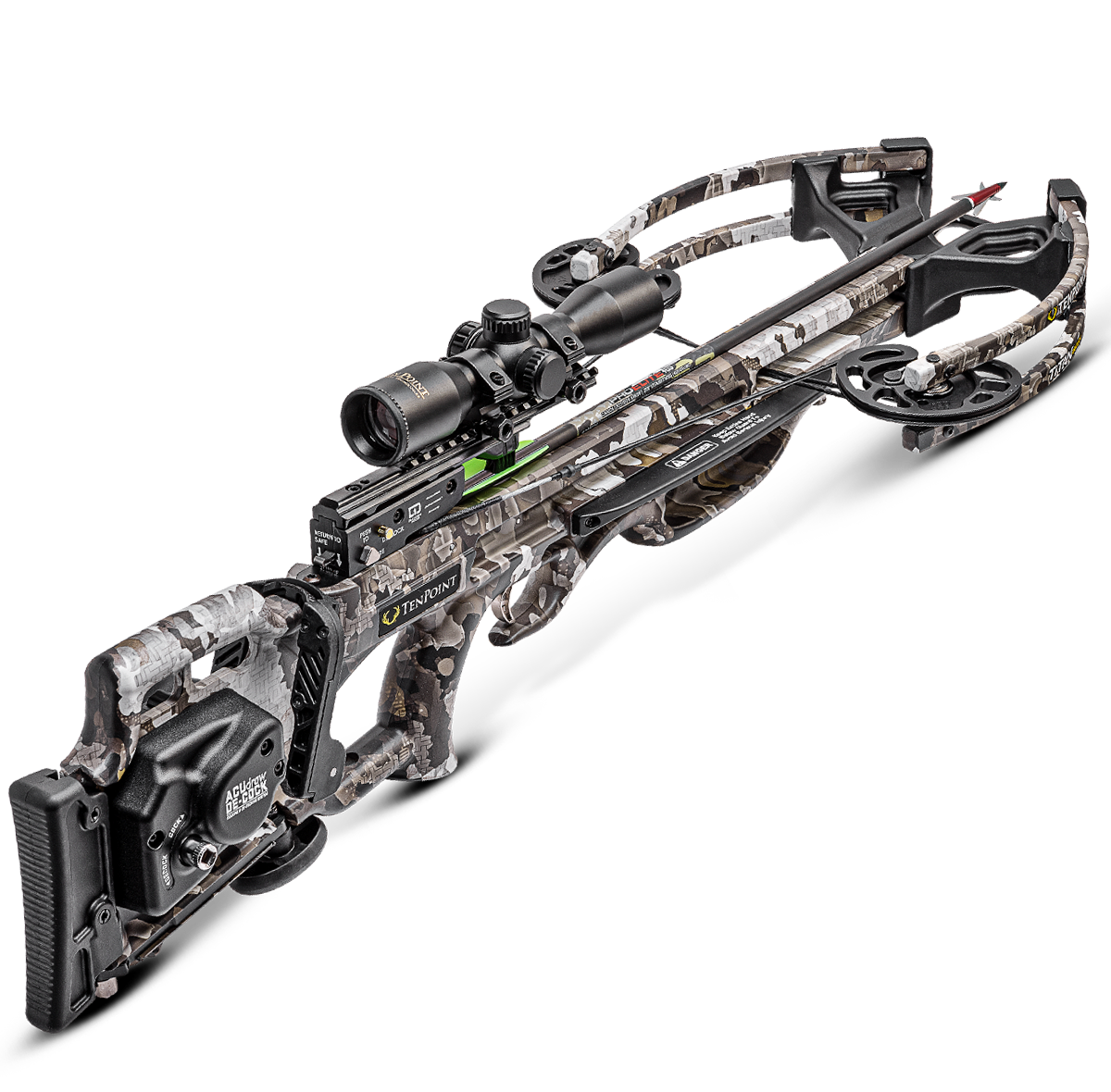 TenPoint
Titan De-Cock
($1,049.99 – $1,149.99)​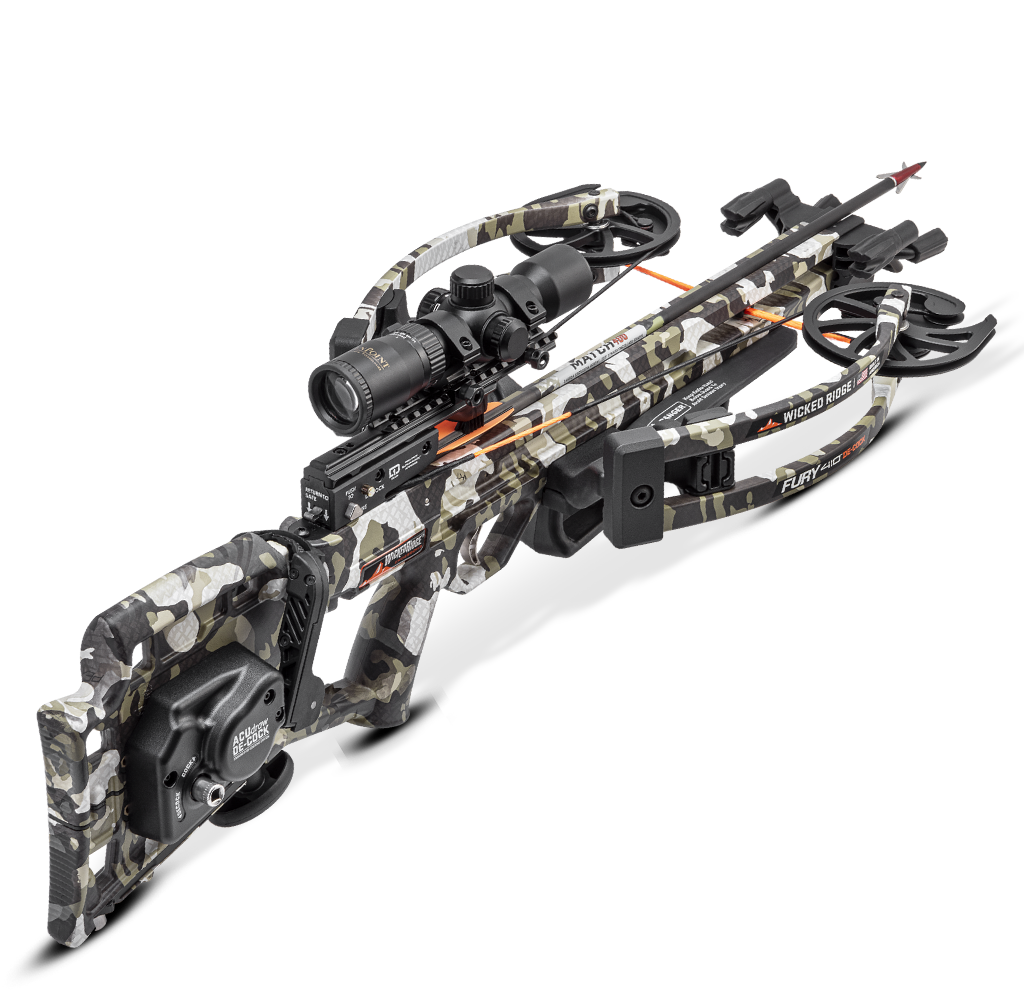 Wicked Ridge
Fury 410 De-Cock
($1,099.99)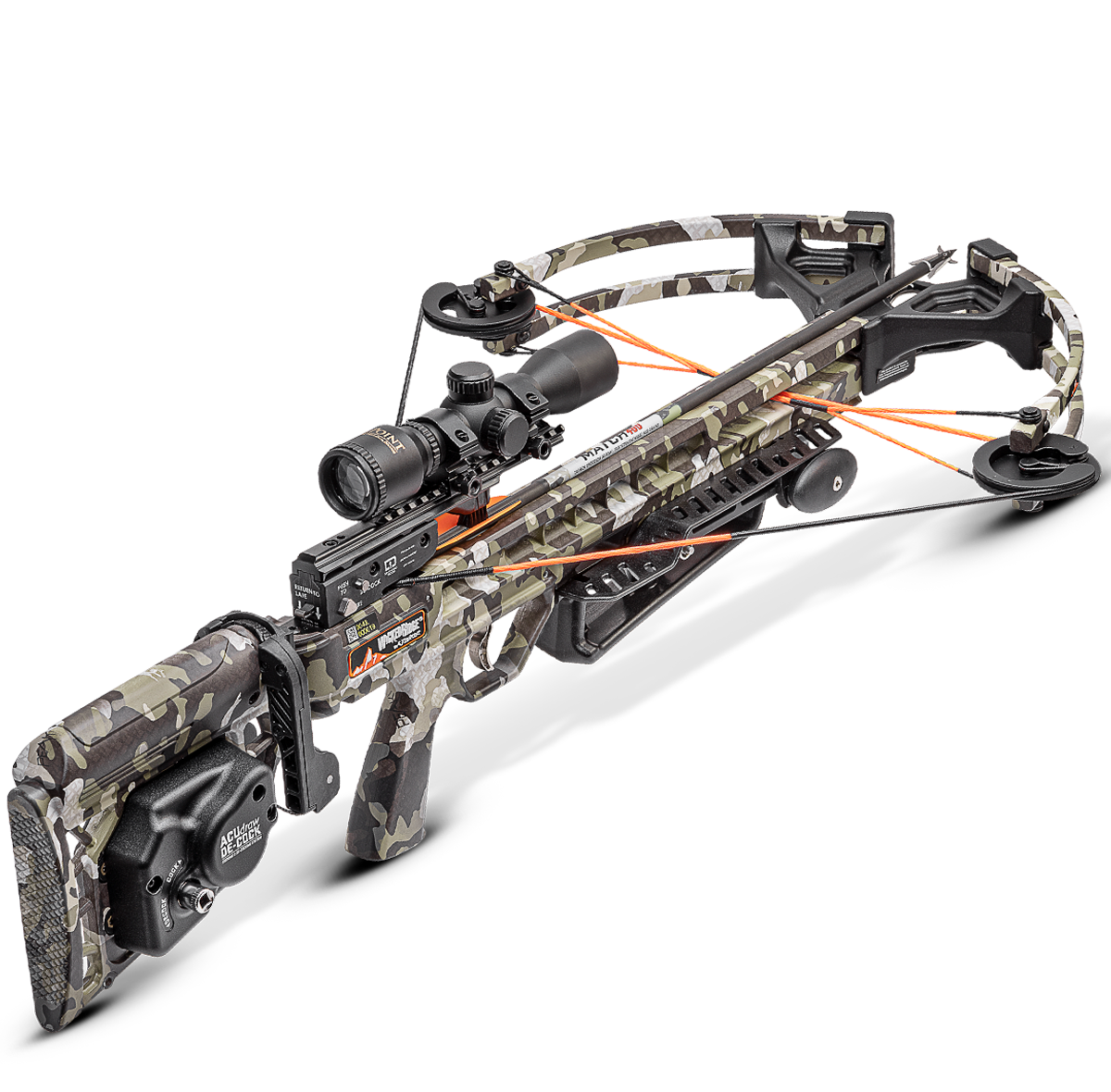 Wicked Ridge
Raider 400 De-Cock
($849.99)